The oceans are in serious trouble. Stocks of commercially important fish have collapsed in many areas. Reefs have been dying at an alarming rate. The water is warming and acidifying. Ecosystems are shifting in unpredictable ways.
Click highlighted links in the list below to find out more information on some of these crises.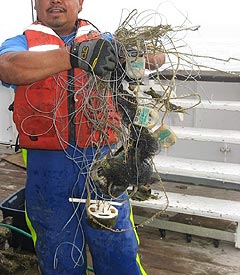 Electronic trash trawled up from 3000m deep,
40 miles off Monterey, CA.