If you would like to find out more information about temperate marine environments around the world, try visiting these sites.
Clicking on any of these sites will open another browser over the top of this page, so you can always come back and find us again easily!
We have (loosely!) grouped these links into Cool Seas themes.
If your site would be at home here, please contact us!
About Cool Seas
State of the Marine Environment Report (Australia)
Environment Australia's Marine Group
Cool Seas Habitats - great pictures, distribution maps and more at the ABC's tribute to our cool water wonders. Developed by the Marine and Coastal Community Network.
Organisations
The Australian Marine Conservation Society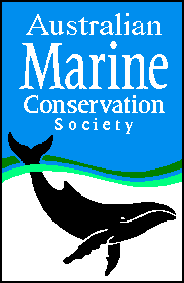 The Marine Discovery Centre - arguably one of the world's leading marine education facility! (Yes, we work there!!!)
Australian Academy of Science - these nice people made this project possible so please visit them for all the latest science news!
Australian Marine Sciences Association
Green Korea
(an amazing conservation group who can also make sensational kimchi)
Ocean Images
NOAA - your first stop for some very nice ocean images
SeaWIFS - beautiful sea surface images, currents, phytoplankton and more on this project!
Introduced species
Centre for Research into Introduced Marine Pests
Undaria seaweed at the CRIMP site
Waderbirds & Wetlands

Ramsar Convention
IUCN (World Conservation Union)
East Asian-Australasian Shorebird Reserve Network
Temperate Marine Life
Victorian Crustaceans - a veritable feast of crabs, shrimps and other many-legged salt-water inhabitants.
Victorian Polychaetes - (very groovy worms!) Robin's quiet way of showing the things that really count....
Marine Life Society of South Australia - some nice local pictures here
More Marine Education
Marine Education Society of Australasia
This nifty little project would not have been possible without the support and encouragement of the following organisations:
Australian Academy of Technological Sciences and Engineering
Korea Science & Engineering Foundation
Korea Ocean Research & Development Institute
Australian Marine Sciences Association