Each year, MESA runs Seaweek to promote educational issues of relevance to the marine environment. In 2012, the theme is Marine Debris
Aims
Identify marine debris as a major type of pollution. Investigate marine debris at a local beach or waterway.
Analyse marine debris data and suggest possible sources.
Communicate findings to the school and community.
Examine consumption habits and subsequent impacts of marine debris on the environment, specifically relating to plastics.
Increase awareness of human activities that contribute to marine debris, highlighting the disconnection between consumption patterns and environmental issues/problems
Focus on ways that people can help the problems caused by marine debris.
Marine debris is litter that has deliberately or accidentally become afloat in a lake, sea, ocean or waterway. It tends to be built up by circular ocean currents and is often washed ashore.
What can you expect from MESA during Seaweek 2012?
Provide background information on Marine Debris - types, sources, locations, environmental imapcts;
Suggest ways we can reduce the amount of Marine Debris;
Provide activities for students related to marine debris.
How can you get involved in Seaweek 2012?
There are many ways you can become involved:
Participate in activities organised by your state or territory MESA councilors
Organise your own school or community events, e.g. Marine debris beach cleanups, reef or rock pool walks, snorkeling, talks by scientists – let us advertise on these on the MESA website
Make use of the many activities and resources which will be available on the website.
become a MESA member and contribute to this organisation
Share a lesson and activity ideas via the MESA site / facebook page
Promote your local clean up events
Organise a local event if one doesn't already exist!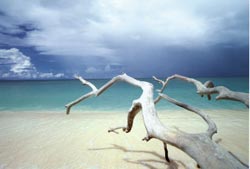 Drfitwood - natural "marine debris"
References
http://en.wikipedia.org/wiki/Marine_debris
www.reefed.edu.au/home/explorer/hot_topics/marine_debris
www.environment.gov.au/biodiversity/threatened/publications/marine-debris.html
www.surfrider.org.au/2011/02/national-marine-debris-initiative/
www.hsi.org.au/?catID=117
http://theconversation.edu.au/marine-debris-biodiversity-impacts-and-potential-solutions-2131

Marine debris can contain almost any type of litter
imaginable. All sorts of plastics, rope, fishing gear,
even underwear and false teeth!
The International Oceanographic Commission has identified marine debris, as one of the five major marine pollutants.