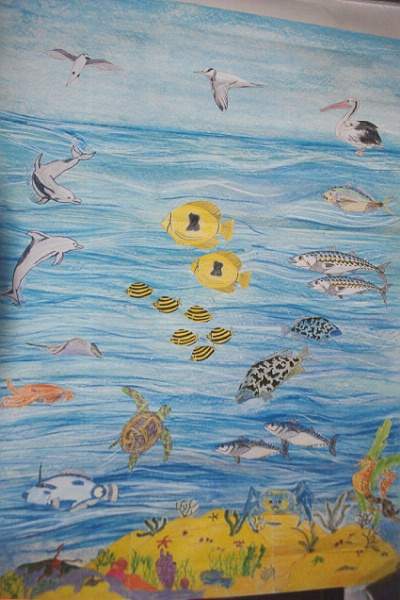 Cronulla High School, NSW
Cronulla HS students have discovered a rich diversity of fish species as well as lots of colourful invertebrates found along the NSW central coast.
In this image a mixture of tropical and temperate animals can be seen. Many warm water larvae are transported down the eastern seaboard by the East Australian current.