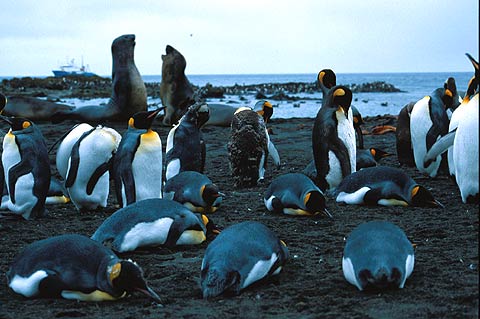 During the summer wildlife is everywhere! Summer is the time for raising young and moulting, it is all happening! Elephant seals spar, and king penguins moulting, our ship is in the background. Several hundred thousand penguins use Macquarie Island, it becomes like a platform in the middle of the ocean, where they breed and raise their young.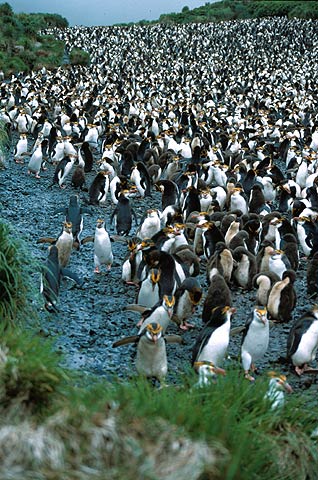 Hustle and bustle, noise and smell! Royal penguin parents
are kept busy feeding hungry chicks!
| | |
| --- | --- |
| Images copyright © J Burdon | |