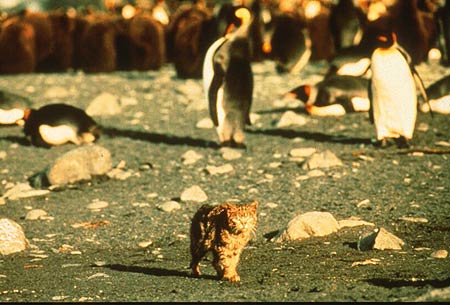 This photo was taken over ten years ago by the Parks and Wildlife ranger,
Geof Copson. In the late 1990's, with Federal Government assistance
the PWS undertook to eradicate cats from the island.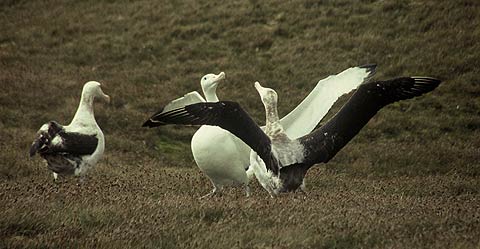 wandering albatross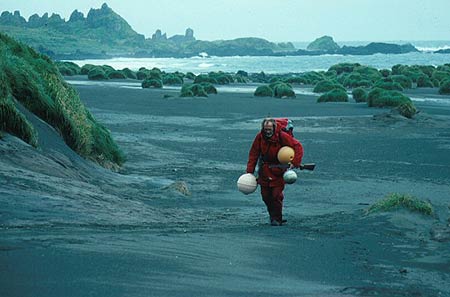 Even here, kilometres from anywhere, rangers, like Terry Reid, find marine debris.
The many items that wash ashore are collected to prevent
seals and seabirds becoming entangled.
Images copyright © G Copson and T Reid
Wandering albatross image copyright © A Terauds