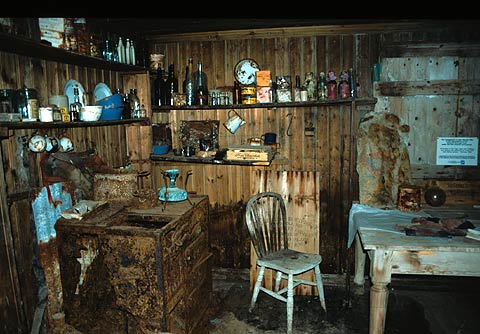 Inside Borchgrevink's Hut, we were delighted to see the equipment and stores
left in place by those hardy early explorers.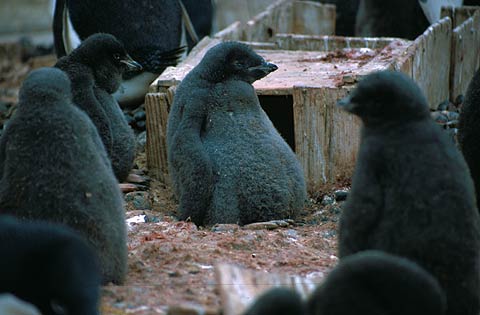 Adelie penguin chicks "take a break" around the remains of storage sheds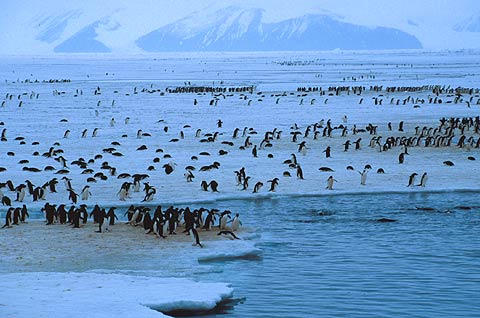 Adelie parents must make the journey out to the edge of the ice to gather more food for hungry chicks.
They also get to "wash up" and clean off the droppings and mud, returning their feathers to pristine condition.
| | |
| --- | --- |
| Images copyright © J Burdon | |