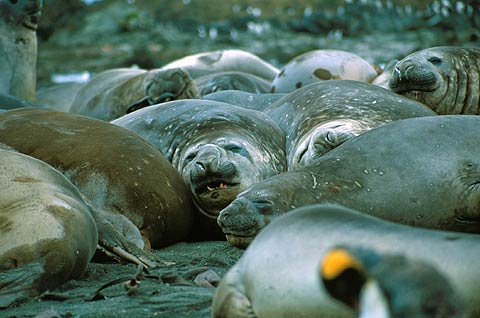 Elephant seals look comfortable when lying close together.
80-90 000 Elephant seals breed and moult on Macquarie Island.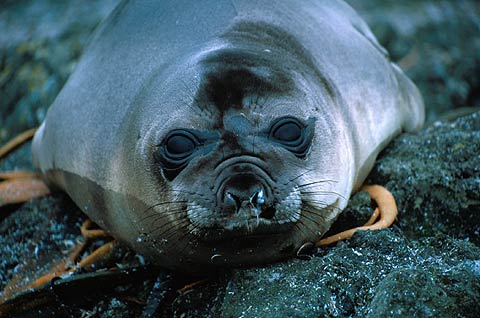 A young elephant seal, known as a "weaner". Pups weigh 40 kg when they are born,
they are weaned at 24 days and weigh around 120 kg. That milk must be exceptionally good!
Adult females weigh 300-900 kg and males are huge, they weigh up to 3000 kg.
| | |
| --- | --- |
| Images copyright © J Burdon | |