Freshwater Sawfish (Pristis Microdon)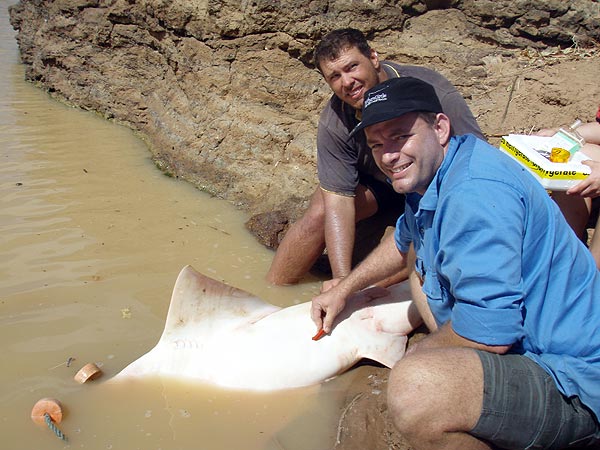 Wade from Southside Vet Surgery Cairns applies an internal acoustic tag to a 2.2 meter freshwater sawfish in the Leichhardt River .
The purpose of tagging a sawfish with an acoustic tag is so it can be tracked remotely to gain a better understanding of the
movements of these animals. Other data such as temperature and depth can also be retrieved from acoustic tags.