Form: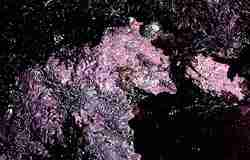 The stony, calcified, pink crusts of many coralline algae species form flat expanses over rocks, or on other plants and mollusc shells.
While they are extremely common, most kinds of Encrusting Corallines cannot be properly identified without knowing their internal structure.
Colour:
Encrusting Corallines are mostly pink in colour, but some may be brown or buff coloured.
| | | | |
| --- | --- | --- | --- |
| Phylum: | Rhodophyta | Author: | |
| Family: | | Size: | Variable. Up to 10 mm thick |
Distribution: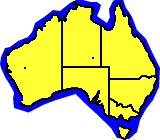 Encrusting corallines are found around the whole Australian coastline.
They prefer to grow in shaded locations and often form a nearly continuous cover over the floor and walls of tidal pools, as well as in moist areas of rock platforms.
Biology:
The reproductive structures of the encrusting corallines are often inconspicuous.
In the tropics, encrusting coralline algae are a major factor in helping to build the coral reefs.
---
References:
Bennett, I. (1987) W. J. Dakin's classic study: Australian Seashores. p.141, Angus & Robertson, Sydney.
Davey, K. (1998) A Photographic Guide to Seashore Life of Australia. p.29, New Holland, Sydney.
Edgar, G. J. (1997) Australian Marine Life: the plants and animals of temperate waters. p.72, Reed Books, Kew.
Underwood, A. J. & Chapman, M. G. (1993) Seashores: a beachcomber's guide. p.26, New South Wales University Press, Sydney.