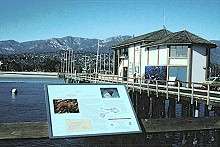 Santa Barbara Sea Life www.sbnature.org/tour2.htm

For the next few days we drove north along the coast passing through both spectacular scenery and incredible marine centres. Some centres, such as the Santa Barbara Sea Life Centre, are relatively small.
Located on Steams Wharf in beautiful Santa Barbara, this centre was well worth the visit. Then it was a day of driving along the spectacular Big Sur coast between Santa Barbara and Monterey Bay.
I suspect that most Australian marine educators have heard of Monterey Bay Aquarium - the reputation is well deserved. Pacific Grove and Pebble Beach are also out of this world.
Next Santa Cruzing ..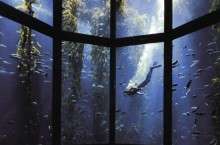 Kelp forest at Monterey Bay Aquarium www.mbayaq.org