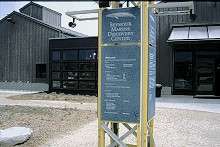 Seymour Marine Discovery Centre www.seymourcentre.ucsc.edu
Monterey, Pacific Grove and Pebble Beach are at the southern end of Monterey Bay, Santa Cruz is at the northern end. The Bay itself is home to something like 40 marine related research centres.
One of the better known of these centres is the Monterey Bay Aquarium Research Institute (MBARI) at Moss Landing. To visit such a well funded research centre was incredible and it is interesting to note that MBARI offer internships.
Australians are eligible so check out www.mbari.org for details. We also visited the Seymour Marine Discovery Centre at the Long Marine Laboratory in Santa Cruz. ).
Next San Francisco ..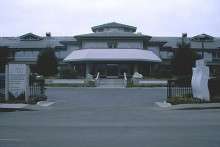 Monterey Bay Aquarium Research Institute www.mbari.org